Bulk Water Supplier
We are a family-owned bulk water business located in Hershey, PA. We specialize in serving homeowners, businesses and contractors for their water delivery needs throughout Cumberland, Dauphin, Lancaster, Lebanon, York and surrounding areas.
Get a Quote
Swimming Pools
Hot Tubs
Ponds
Municipal Needs
Cisterns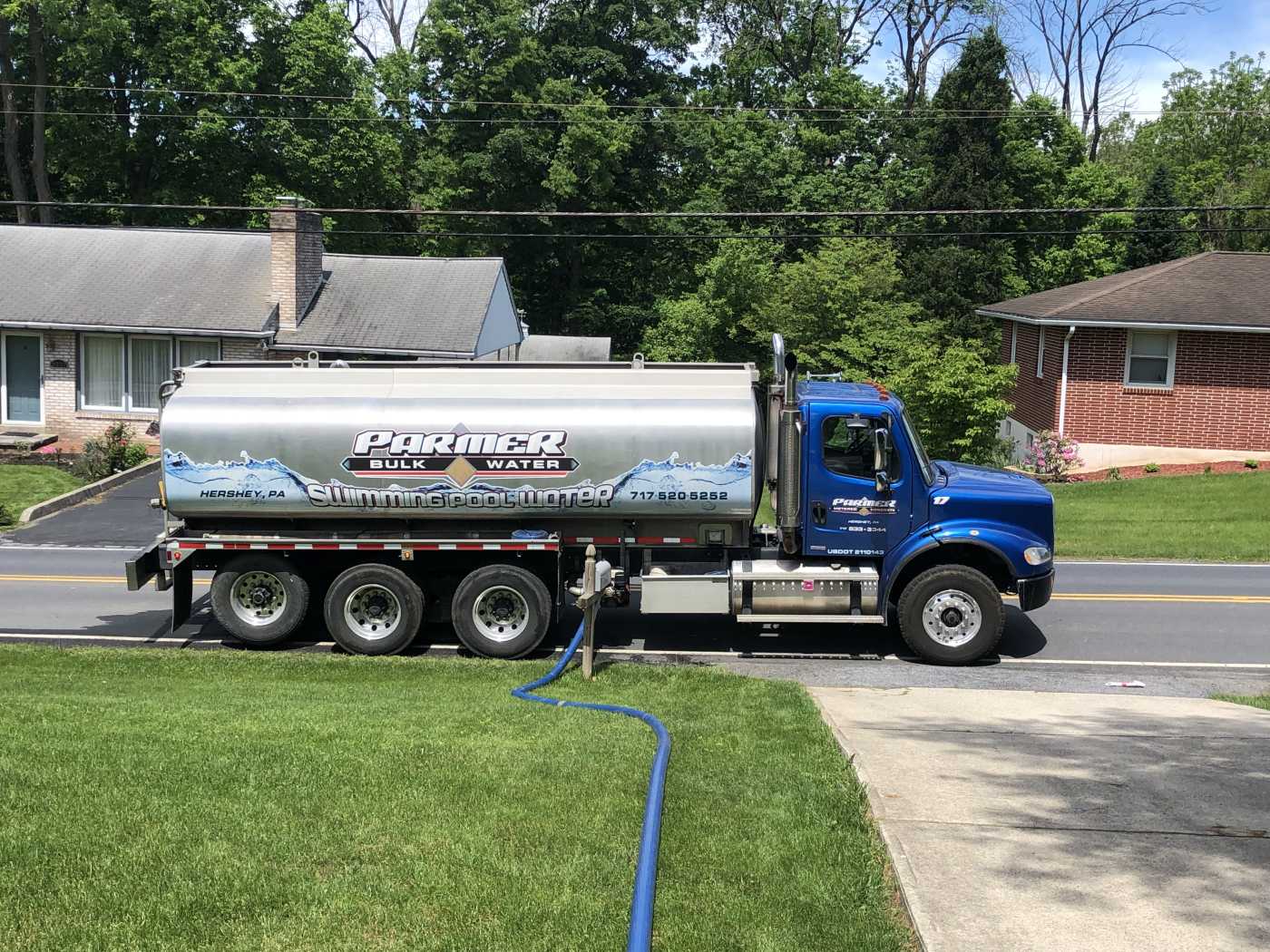 Parmer Bulk Water specializes in specific industries, but has also provided bulk water deliveries and water fills for these uses:
Ice Hockey Rinks
Walmart® Intex Above Ground Pools (and Other Brand Names)
Pressure Washing Companies
Industrial and Factory Applications (We Can Provide Long-Term Water Services!)
Landscape Irrigation Support
Safari/Circus/Zoo Animal Water Needs
Train Car Water Fills
Storm Water Drainage Applications
Flush and Fill Tanks and Machinery
New Boiler Installation Testing
Equipment and Mechanical Washing
Simple pricing, dependable service
Unlike some companies that charge by the gallon, Parmer Bulk Water delivers by the truckload. With decades of experience and dependable customer service, we are here to help you with your next project
Dependable customer service
When you schedule a delivery from Parmer Bulk Water, you can trust our professionals to arrive within the scheduled time frame to the best of our ability. We pride ourselves on all aspects of communication with our customers.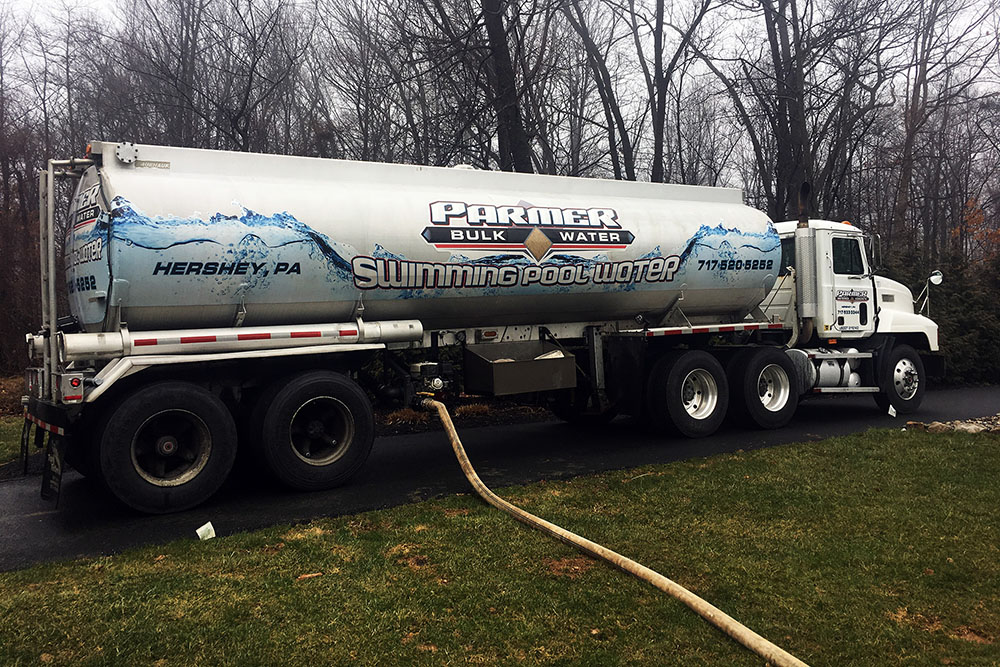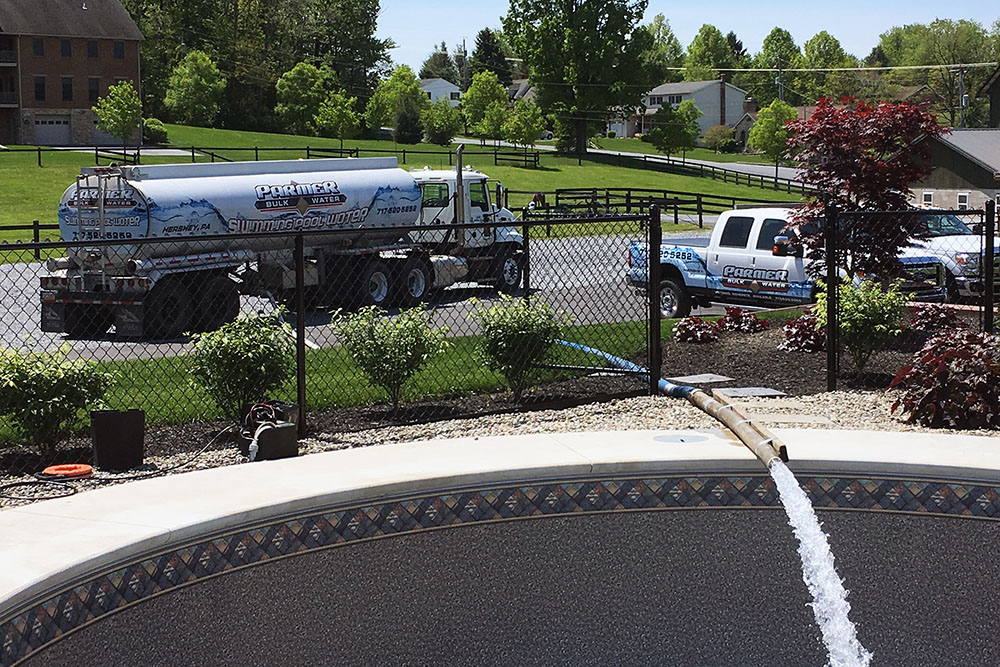 Our process
We keep our trucks off your grass. With our bulk water delivery process, our trucks do not leave your driveway or the road. We simply run a hose to your in-ground pool, hot tub, pond or store-bought inflatable/stand up pool. Thus, we leave your home's property in the same pristine condition we found it in.
Friendly, courteous staff
From our drivers to our office staff, you can always count on us for service with a smile. We truly care about our customers and we're committed to your complete satisfaction.
We partner with contractors
Looking for a proven and reliable bulk water company to help serve your clients? We can provide water for construction projects and site work, pressure washing jobs, and filling frack tanks.